New! Audio Courses!
You can now also listen to our courses.
New! Audio Courses!
You can now also listen to our courses.
---
How Online WHMIS Training Benefits You!
There are so many benefits to online training versus traditional classroom training. Canada Safety Training is an industry leader in content, delivery and affordability with the end goal to have you trained with the knowledge to suceed! Our top 5 benefits include:
Benefit #1: In-Depth Learning: With our online learning platform you can pause and replay the course as many times as you need with no time limitations!
Benefit #2: Exam Re-Attempts: Pay for the course only once with unlimited exam attempts. If you do end up failing an exam you can simply re-take the exam again until you successfully pass.
Benefit #3: Printable Certificates: Print your certificate instantly after successfully completing the course. You can also download the certificate as many times as you like for free so if your certificate becomes lost or damaged simply sign back into your training account and download/print your certificate again, it's that easy!
Benefit #4: Cost Savings: Whether training for one or training 100's of people, there's no comparison that online training is far more affordable than classroom training. In many cases, online training costs can be half or more so save today!
Benefit #5: The Green Initiative: Online training is a great way to put less carbon impact on our planet. No books needed, no transportation to a training facility and less interruption to daily work and production schedules.
---
WHMIS 2015 Course Content
What is WHMIS?
What are the main elements in WHMIS?
What is GHS?
What are the main elements in GHS
Key Terms in GHS Vocabulary
Quiz
What are the main concerns for each Physical hazard class?
What are the main concerns for each Health hazard class?
WHMIS 2015 - Pictograms
Quiz
Are there different types of labels?
What information is required on a supplier label?
What is a signal word, hazard statement and a precautionary statement?
Supplier labels
What information will be required on a workplace label?
Quiz
What are the main concerns for each physical hazard class?
Quiz
What are the main concerns for each health hazard class?
Quiz
What is a SDS?
What information is on the SDS?
When is the SDS updated?
As an employer, do I have responsabilities for the SDSs?
As a worker, when would I use a SDS?
Quiz
---
Course description
All workers in Canada who are working with or around hazardous materials are required by law to have WHMIS 2015 (Workplace Hazardous Materials Information System) training. Canada Safety Training provides a comprehensive WHMIS Online Certification Course that has been developed in accordance with the Government of Canada's 2015 Hazardous Products Act for the training of anyone who manufactures, works with or is 'in proximity to' hazardous materials in the workplace. Workers will learn all aspects of the WHMIS 2015 system and be able help keep a safe workplace for themselves and those around them.
This course replaces the previous 1988 WHMIS course and includes changes related to the international standard GHS (Globally Harmonized System of Classification and Labelling of Chemicals)
This course works on all your devices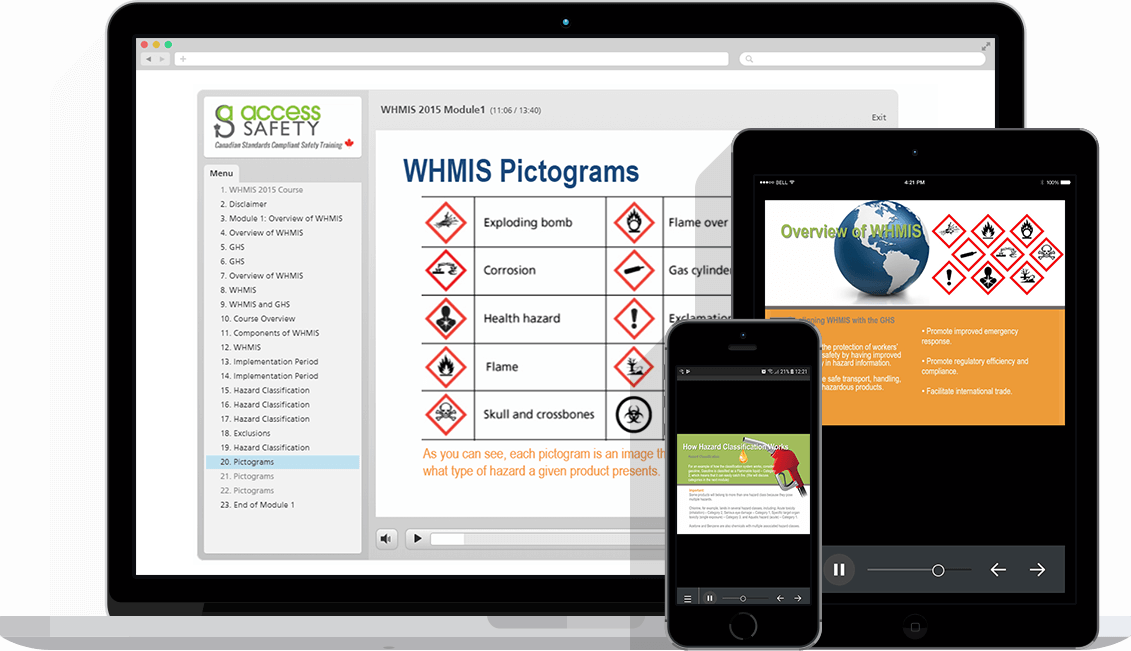 Your certificate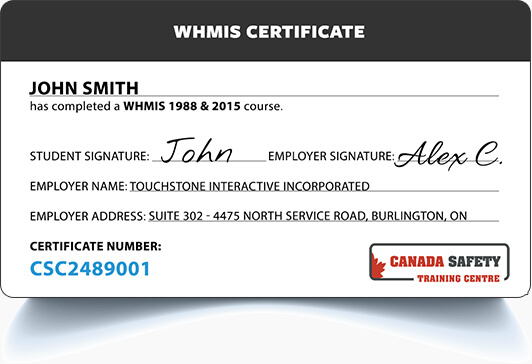 Featured reviews
18 users started today
Join them
Some Of Our Valued Clients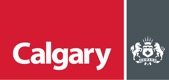 Features
Canadian Standards Compliant Courses
All our training courses have been carefully developed to meet and exceed both Canadian Federal and Provincial Occupational Health and Safety Standards.
Free Multiple Exam Attempts
You will not be charged for each exam attempt and can view the course material and take the exam as many times as required.
Learn At Your Own Pace
Unlimited access to your training materials. Take as much time as you need to successfully complete your course. Pause or resume training at any time.
Stored Training Records
All records of your training and exam certifications are stored securely and can be accessed anytime.
Dedicated User Support
Our support team is available to help via phone and email Monday to Friday 9:00AM to 5:00PM PST.
Print Your Certificate Immediately
Wall Mount and Wallet Size Certificates are immediately available to be printed out after successful completion of all course exams.
Audio narration
You can now also listen to our courses!
---
minimum 23% discount
Start the checkout
---
About us

Canada Safety Training is a fast growing multi-disciplinary elearning, safety and consulting solutions company.
Our mission and philosophy is to partner with both the private and public sectors to help them optimize their assets and increase their long term success. We continuously strive to ensure that our clients have the education, resources and expertise to achieve their health, safety and environmental objectives by applying our knowledge and expertise through technology and our most valued assets – our people.
At Canada Safety Training we are dedicated to assist, implement and achieve an incident free work environment through our expertise in providing standards compliant safety training.
We strive to provide only the highest quality safety training delivered through our user friendly custom training platform. We are constantly adding and modifying our products and services to match the continually changing Health and Safety sector, while providing the highest quality of customer service and support.
"Several key principles help guide us with success and integrity. Listen, Knowledge, Sympathize, Vision, and Lead."

- Stuart Morreau | CEO
Canada Safety Training Center
Phone Number: 1-800-297-4729
Email Address: info@canadasafetytraining.com
Address: 46984 Sylvan Drive, Chilliwack, BC, V2R 0X2